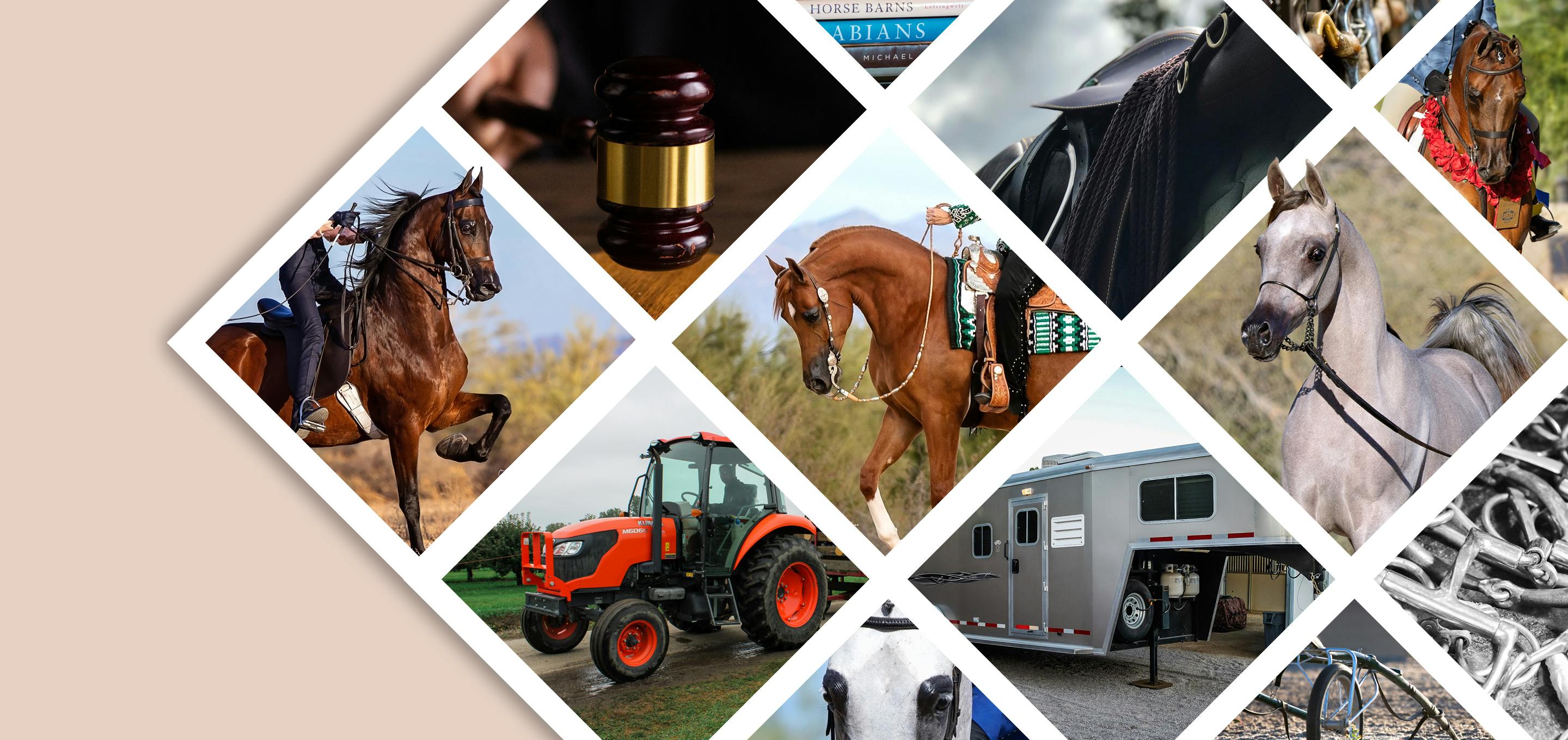 Equine-Connect.net is an online auction website for Arabian horse enthusiasts to sell their horses and related items such as:
tack, show clothing, equine art, carts/buggies, stallion breedings, embryos, horse trailers, farm equipment, and more!
How It Works:
For Sellers

For each Auction submit an entry form for each Horse and/or Related Item you wish to sell. Upload photos of your consignment and arrange the collection of your photos. For horses, also provide a video link if you have one. The more information and material you can provide the better.
Once all is approved your consignments will be listed into the auction.
You can monitor the bidding of your item by following it on the online auction.

For Buyers

Register online, receive approval in minutes and start bidding on the items you want to buy!
If you are the winning bidder you will be notified via e-mail the next business day after the conclusion of the auction.
Payment to be made and finalized before collection of any horse or item(s).
All transportation/shipping expenses are the responsibility of the buyer.